Our 4-H program provides a creative a supportive environment in which culturally diverse youth and adults can reach their full potential. Our local county program works to develop life skills to help young people become self-directed, productive citizens. We also work to empower adult volunteers who multiply the efforts of our local county Extension staff.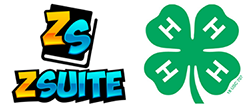 Doña Ana County Enrollment
Listed below, are the Enrollment Forms for NEW applicants. (These should not be used for any 4-H youth or adult member who was active in 4-H last year.)
The forms below are to be filled out by ALL 4-H members... (new enrollments, and active members)
Doña Ana County 4-H Calendar
4-H Calendar
Doña Ana County 4-H Newsletter
Doña Ana County 4-H Record Book
Please verify that you are using the forms with revision date January 2019 for your record book. The forms below are in pdf format. If you prefer Word documents, contact the Extension Office and we will email you a copy. A paper copy is also available upon request.
Additional forms that may help you complete your record book.
Scholarships
Doña Ana County 4-H Bylaws
Horse & Rodeo Information
Rodeo Waiver, Horse Certificate, Futurity, and Versatility ALL DUE MAY 1!!!
Rodeo Waiver - You must attend a Rodeo Safety Workshop!!
Horse Certificate - NOT needed for Rodeo Project.